Tùgether Again Mooncake Basket
Yes, the bunny-shaped mooncake that captured your heart last year is back with a new skin, taste and an even chic-er packaging. This Mid-Autumn Festival (September 10), with the "Tùgether Again Mooncake Basket", we wish for you to get together again under a beautiful full moon with those you love to share sweet treats and memories.
This year, the Sunday Folks team has created a baked version of the mooncake with the original exquisite shiro-an (white bean) filling with yuzu zest. The traditional dessert also gets a style update that's fashionable and functional. Each set of six individually-boxed mooncakes are packed in a bamboo and vegan-leather basket made by Bynd Artisan with a nylon dustbag — which may be separated to be re-purposed as you like.
Every detail of the "Tùgether Again Mooncake Basket" has been made from a place of joy to give joy. This includes the print you'll see on the box, dustbag and paper bag by The Letter J Supply, which was chosen to evoke a sense of calm and joie de vivre for you and the ones you gift.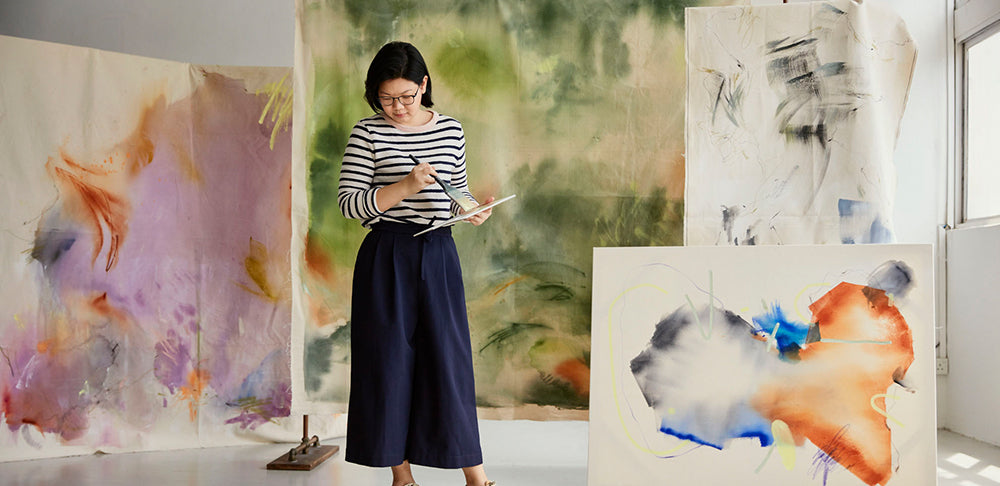 Collaboration
Positive Frame Of Mind A collaboration with the Letter J supply  It has been said that if you change your mind, you can change your whole life.It's all about mindset and the stories we tell ours...
Read more
Gifting
Hit Refresh   The irony is, as much as we are creatures of comfort, we also crave new. New excites us. Change, when administered in small doses, can be a positive stimulant to a too-familiar way ...
Read more