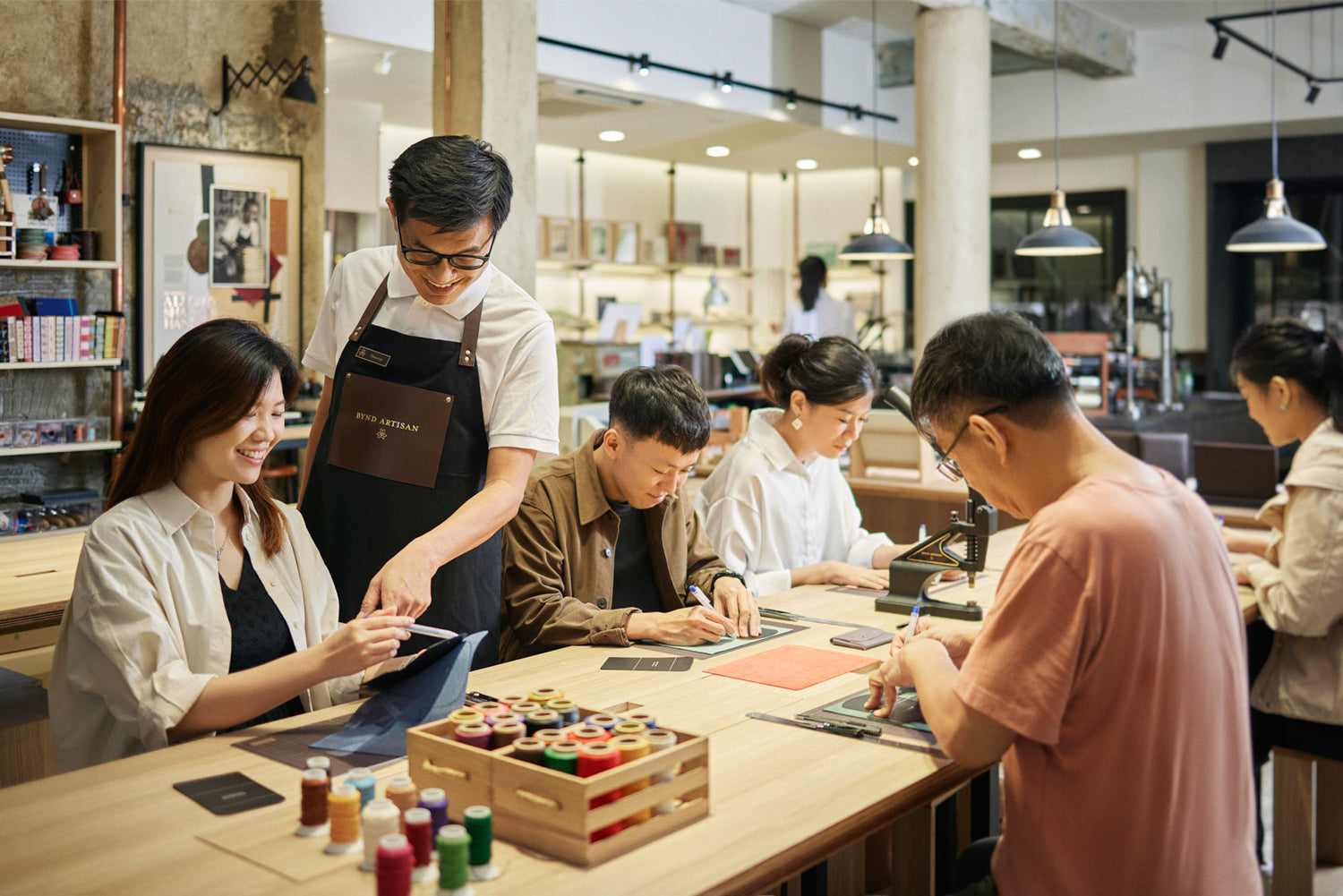 LEARNING A NEW SKILL
At Bynd Artisan, we believe in offering our customers a chance to form and celebrate their own individual language.

Through our workshops, participants create products themselves and are able to customise these products with a wide selection of their favourite materials. As participants are given full guidance by our craftsmen, no prior crafting experience is required for most workshops.
Our workshops also serve as an excellent way for participants to build camaraderie among themselves, and are ideal for team building. If you are keen to partake in a private workshop with just your friends or a team bonding session, feel free to reach out to us here and we will get in touch shortly.