Top 6 Picks
Our Top 6 Picks This Christmas
So many choices, so little time. We rounded up our top picks of 6 Christmas gifts to save you some legwork (or finger-work if you're shopping online). Because the best gifts are often the ones that show just how well you know those who receive them, we made sure you'll find something that's just right for the different types of people on your list.
L: For The One With Impeccable Style
The 
Jewellery Roll
is where function meets fabulousness, where she will be pleased to keep her favourite shiny things pretty and neat.
R: For The Aesthete
Send light, literally, to a special someone this Christmas with our brand-new Book Lamp. Like a book that transports one to different worlds, this objet d'art opens to let you see your home in a different light every time.
L: For The Epicure
The 'Drink & Be Merry Christmas' Hamper contains a bottle of French red wine, a wine bag and a leather-bound notebook — a few things to get the party started.
R: For The Creative One
Because making one's own makes it more special and memorable. The Christmas Swag-making workshop is gift of experience that's even better shared. Get one for your friend and one for you.
L: For The Entrepreneur
For those who're driven by passion, they need no other reason to work hard for their dream but having a good-looking assistant like this
Metropolitan Work Pad
on the desk would be a nice bonus.
R: For The Thinker, Planner and Dreamer
The journey of a thousand miles begins with a single step. Give someone you love the gift of that momentous first step with this
Customised Notebook
. Here is where their hopes, dreams, goals for 2021 begins.
---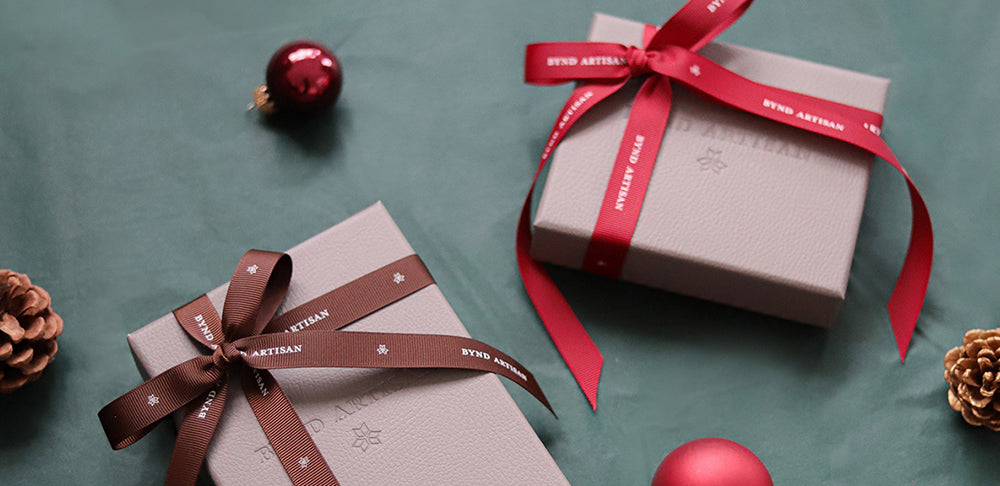 Gifting
  The Joy of Gifting It has been said that gifts are made for the pleasure of those who give them. For the ones you love, the ones you appreciate and are grateful for, the ones you wish to send lo...
Read more