Inspirational Journal — A Conversation with Wu Jiezhen
This week, we launched our Inspirational Journal together with our collaborator, The Hidden Good. In the spirit of spreading good energy, we invited five women who inspire us — Bertilla Wong (co-founder, The Closet Lover), Beatrice Tan (founder, Klarra),
 Aarika Lee (marketing director of Elementary Co and musician), Krystal Tan (director, Blue Sky Escapes) and The Hidden Good's board of director Wu Jiezhen — to give us a little glimpse into their inner garden: What inspires them? Which of the five words — Joy, Still, Light, Vision or Bloom — do they feel a special connection with at this moment? How are they overcoming the challenges that have come with 2020? And more. Kicking things off, here's our conversation with Wu Jiezhen.
---
Wu Jiezhen
It's about how we choose to show up and create light in dark times
Board of Director of The Hidden Good
What inspires you to do what you do?

Wu Jiezhen: People. Purpose. Possibility. A practice of reflection, which is what I love most about this set of journals. They are a place to reflect, to pause, to create space to choose our response in a world that is often pulling us in multiple directions.


Which word — Joy, Light, Still, Vision, Bloom — resonates most with you? What does it mean to you?

JZ:  Light. The last line of my wedding vows reads: "... to be a light for each other and the world around us." It's easy to get caught up in the chaos of the world, especially in these times we are in, but if we can find the courage to continue to show up as we are in all of our humanity, we can be a source of light for ourselves and people around us.


How has Covid-19 impacted you, and how did you overcome it?

JZ: I was finishing up my Master's Degree at Harvard when Covid-19 broke out across the US. I was living alone in Cambridge at the time, and my husband was in California. Change came quickly — we were told to self-isolate and reduce physical contact so all our interactions transitioned online, which meant that I was physically by myself for a good 12 weeks. Going from a pretty packed calendar filled with conferences, classes and events to spending most of the day in my apartment was a big shift, but it also gave me the space to reflect and tune in, and create these inspirational journals. Finding a sense of purpose amidst chaos, and finding ways to connect with people during this time has been one of the most important practices for me as I navigate these uncertain times. But it's how we choose to show up and create light in dark times that ultimately plants seeds for the future.


Share with us one inspirational quote you live by.

JZ:  It's the little things that make life big.


Who would you gift the journal(s) to, and why?

JZ:  I'd like to gift it to one of my mentors and board members at The Hidden Good, who taught me to make time for dream time early on in my career. She taught me to make space to reflect and to dream amidst the never-ending demands of the day and to-do lists because that's where we find possibility and hope.
---
 #InspirationalJournal #byndartisan
(Photos courtesy of interviewees.)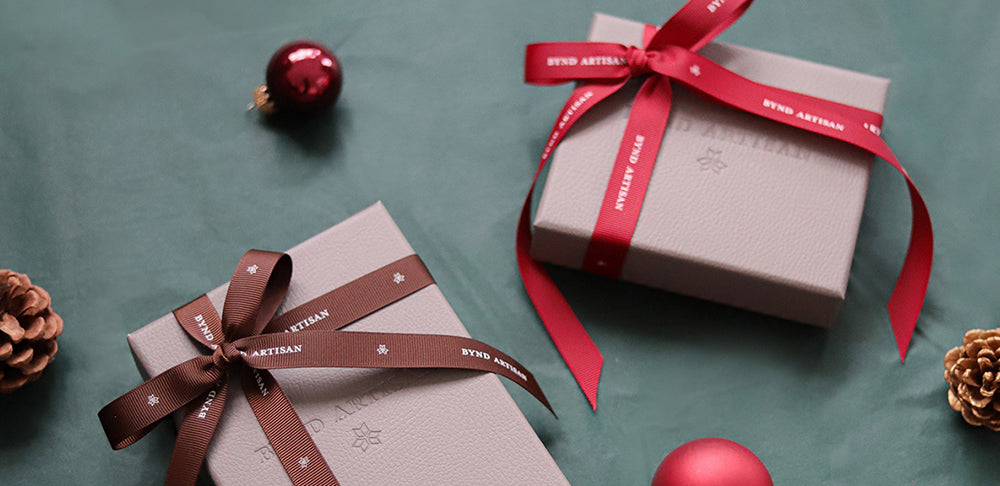 Gifting
  The Joy of Gifting It has been said that gifts are made for the pleasure of those who give them. For the ones you love, the ones you appreciate and are grateful for, the ones you wish to send lo...
Read more