Summing Up 2022 With James & Winnie
Summing Up 2022 With James & Winnie
Bynd Artisan's co-founders share favourite moments, achievements and lessons learned looking back on 2022, and their hopes, dreams and aspirations looking ahead to 2023.
Q1: How would you sum up your 2022 in a word?
James: Continuity

Winnie: Gratitude
Q2: What's your personal favourite moment, memory or milestone of this year? 
J: Holding my own mini-concert.

W: Celebrating with friends and family as I turned 50 years old.
Q3: As entrepreneurs, can you name one highlight or achievement of the year that you're especially proud of?
J: The launch of high-profile collaborations, including two with Singapore Airlines and one with Lenovo/Microsoft.

W: Launching reBynd, an eco-conscious brand of lifestyle products made from recycled, upcycled and renewal raw materials. It's a project we started three years ago but got shelved due to the pandemic. I feel a great sense of achievement that we finally launched it. I believe that reBynd will be a game-changer in the world of meaningful gifting because sustainability and the need to protect our planet is something everyone is and should be increasingly conscious of.
Q4: It has been an eventful year for Bynd Artisan. In addition to creative collaborations, Bynd has also launched byndartisan.com.au, its first dedicated webstore in Australia, and reBynd, an eco-conscious lifestyle brand. In business and in life, there can be no growth without doing hard things, trying — and creating — new ways, and learning along the way. Perhaps even more importantly, to keep believing and persevering through mistakes, uncertainties and failures before success comes. As entrepreneurs and mentors to younger small-business owners, can you share what important lessons you've learned this year through these new projects and Bynd's growth?
J: That any idea, no matter how great it may seem, could be shelved because the timing was not right or the market was not ready for it. However, a truly good idea can never be denied its day in the sun, and we should always be ready to act when the opportunity arises.

W: Last year as 2021 came to an end, I felt significant stress for the new year. I saw 2022 as a year when the world would start to open up post-pandemic, and I imposed upon myself the increased pressure to grow the business. The pandemic highlighted the inefficiencies and fragility of traditional business models, and while we pedalled hard from 2020 to 2021 to keep Bynd Artisan relevant — becoming omni-channel, for example — it was also a season of relative stability and predictability in geopolitics and economics. It gave me an opportunity to learn not to be so hard on ourselves for our limitations and lack of growth in times like that.

In 2022, besides starting many new projects and initiatives, such as reBynd and Bynd Artisan Australia, we faced significant cost pressures — increase in raw material, freight and manpower costs. Combined with evolving customer expectations and an increased focus on sustainability, 2022 was not an easy year to navigate. Looking back now, through all the ups and downs this year, I feel a sense of achievement that I have gone through so many challenges and overcome them. Through it all, the most important lesson I have learned was to understand that there is no finishing line in what we set out to pursue, that we will always be a work-in-progress. With this mindset, we can then constantly reflect and review, and keep re-imagining possibilities with the courage to act upon them. My heart is filled with gratitude that I have survived and grown through 2022, met kind friends and strangers who openly shared what they know and helped me along the way, and that I have learned to lean in and be comfortable in uncertainty and unpredictability.
Q5: Out of all your endeavours and collaborations this year, do you have a favourite? And why?
J: It has to be the Leather Laptop Holder with Singapore Airlines. The brand-new materials were all meant for the First Class Cabin, but were obsolete when the cabin was re-configured and the seats were changed. To be able to utilise those impeccable materials and upcycle them into a luxurious gifts for the participants of the World Marketing Conference was a good idea materialised.

W: My favourite project of the year must be the "Break The Bias" campaign we did for our community. The campaign was initiated for the sole purpose of sparking thought leadership and conversations. This year, we brought together business leaders in an insightful panel discussion to challenge traditional biases and build an ecosystem that amplifies the call to honour, respect and have empathy for everyone around us.
Q6: And in what ways have you grown, personally?
J: I've learned to keep my focus on things that I could control — for example, enjoying singing, and being content that I have a hobby I'm passionate and serious about. To not worry too much about things that are beyond my control, such as the doom and gloom people seemed to talk so much about in 2022. We've experienced recessions before and survived. And we will continue to overcome challenges and emerge stronger. We can't control what happens in the world, but we can choose to face it with hope and optimism.

W: My perception of life changed after listening to a podcast by leadership coach Marshall Goldsmith. Achievements and wins are what many leaders chase in life, but these do not define one's value as a human being. We should not get fixated on the outcomes because happiness is not a dependable variable that is based upon achievement. We can achieve a lot and not be happy. Or we can achieve seemingly nothing and be full of joy. It is important that we love the process of what we are doing, do our best, and that it is connected to a higher purpose.
Q7: Complete the sentence: In 2022, I had the most fun when …
J: I see how the different sales teams are able to carry projects on their own and I act merely as a gatekeeper.

W: I spent time doing things for people I care about.
Q8: What are your hopes, goals and dreams for Bynd Artisan in 2023?
J: To build on our strengths and to explore new sectors of growth in hospitality.

W: My aspiration for 2023 would be that we can continue to innovate on what we do and enjoy what we do — bringing our community the best in gifting and experiences — and in the process uplift our team, the craftsmen who make our goods, the collaborators we work with, so that they will continue to have a meaningful and fulfilling livelihood.
Q9: We're only days away now to turning the page to a new year. Here's a new chapter, a black page to begin anew. Can you write down your intention for 2023 in a word?
J: Peace. Too much chaos in the past few years. We should be able to look forward and live in a world with good intentions and not have to grapple with insecurity and uncertainties.

W: Light. It is a word that evokes feelings of freedom, joy, hope and clarity. I want to manifest light for myself and those around me, to recognise and acknowledge those I am grateful for.
Q10: Finally, what would you like to say to the Bynd Artisan community?
J: Thank you for supporting us through thick and thin, for believing in us as a good flag bearer of local brands.

W: There are too many things in this world that are unpredictable, events that are beyond our control. But if we equip ourselves with a mindset of embracing unpredictability, we will be able to survive and grow through any challenges that come our way. So give yourself a pat on the back for 2022, take a deep breath and look to 2023 with a focus on the process and not the outcome, with renewed dreams and aspirations.

Happy New Year, everyone!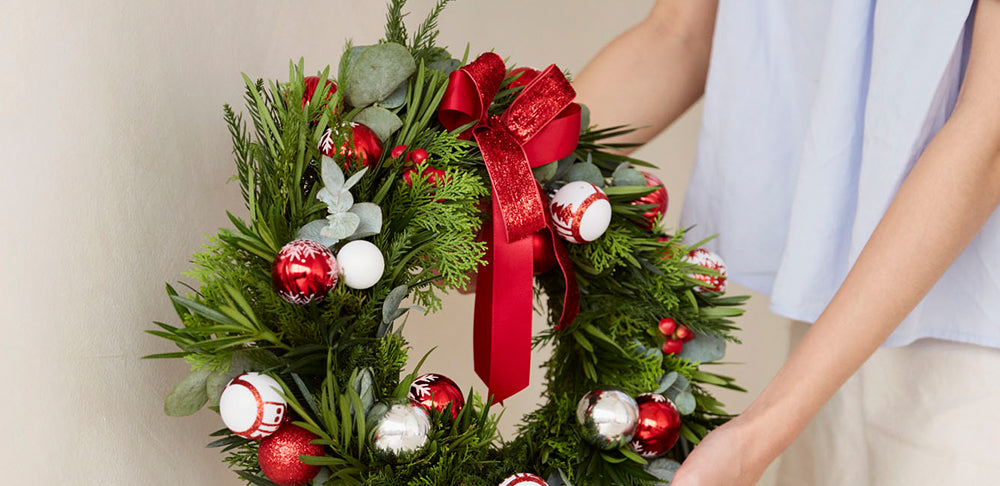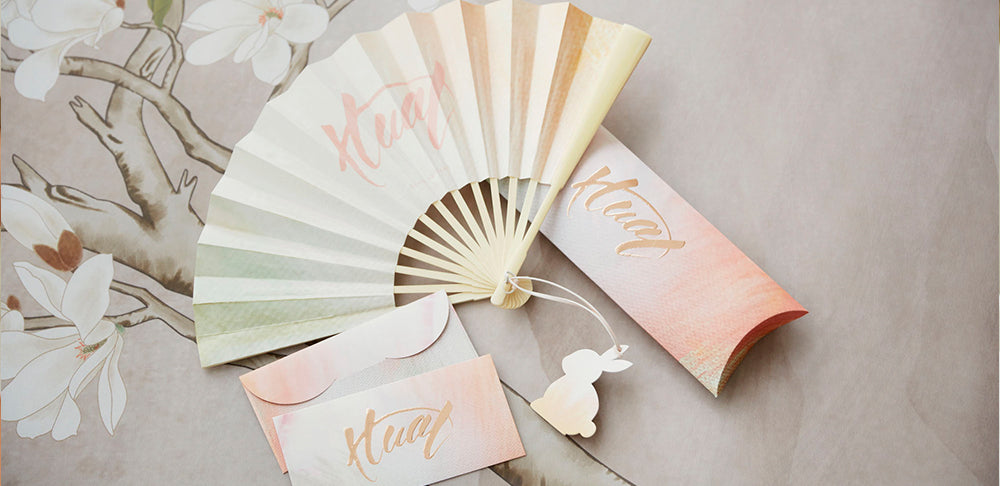 Gifting
The Year of the Rabbit is a hop, skip and jump away. Of the 12 animals in the Chinese zodiac, it is said that the Rabbit is the luckiest of them all. It is also a symbol of beauty and elegance.  
Read more