My Beginnings
Every beginning, every journey, is a story to tell
This Mother's Day, in collaboration with Obstetrician and Gynaecologist - Dr Ann Tan and Founder of motherswork - Sharon Wong, Bynd Artisan is proud to unveil My Beginnings - a personalisable keepsake that serves as a collection of stories, documenting a child's journey and their very firsts.
Waiting in anticipation of a new life can be both exciting yet overwhelming at the same time. Gift this unique keepsake to expecting or new parents as they welcome a new addition to their family. Capture precious moments and milestones - from pregnancy and birth to celebrating tiny victories whilst watching the little one grow.
Present Mum & Dad with an experience of journaling their treasured thoughts and feelings which they can one day share with their child, making it a timeless family heirloom for generations to come.
My Beginnings is designed to safekeep precious memories of parents and their little one - accompanied by a pregnancy wheel to track and calculate mummy's due date in anticipation to meet her beautiful newborn.
Featuring a minimal and timeless design, this baby journal is apportioned into 4 chapters to mark each milestone – My Mum & Dad, Me In The Womb, My Arrival and My First Year. Filled with a variety of activity pages – lined, fill-in-the-blanks, milestones, charts for tracking growth, pockets of spaces for pictures and handwritten notes, this journal allows parents to pen down moments that matter most.
Coupled with two handbooks written by both Dr Ann and Sharon themselves, these pocket- sized booklets serve as a mum's guide as each booklet dives into different aspects of preparation for motherhood.
_____
What to Expect When You Are Pregnant
As a skilled practitioner with more than 20 years of specialised experience and a proud mum of three daughters, Dr Ann shares her knowledge on the bare essentials which will take you from the start of the pregnancy to the delivery of your baby.
What to Buy & When to Buy
Preparing for the arrival of your newborn requires plenty of research on essentials that new mums need to buy before having a baby. A mum of three with over 25 years of passion and dedication in searching for the best baby products from all over the world, Sharon shares more about the fundamentals of what to buy and the right timing to buy months before welcoming your newborn.
Tag us @byndartisan @motherswork #mybeginningsbabybook
#byndartisan #dranntan #mothersworksg to share your creations with us!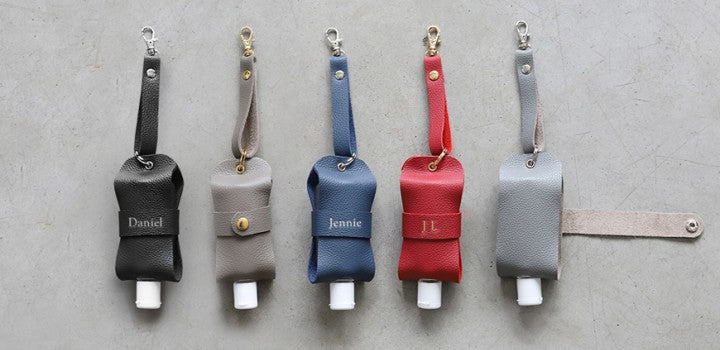 Crafting
The past two months have been particularly stressful for our craftsmen, whose purpose has always been to welcome you warmly into our ateliers and to craft that meaningful personalised gift for yo...
Read more