Meaningful Touches — An Immersive & Sensorial Experience
The reasons why you feel good at the
Bynd Artisan + Sunday Folks ION Experience Store
are in the little things
It has been said that spaces hold memories. When we were conceptualising and designing the Bynd Artisan + Sunday Folks ION Experience Store, we considered the kind of memories we hope the space will be filled with, the kind of memories you'll be making here.

Light, Joyful, Fun, Meaningful were some of the words that came up. In the two months since the store opened, it has been nothing short of amazing to witness the realisation of this vision. You have come to the heart of the city and found your slice of heaven, a respite from the noise outside where you may pause, reflect and reconnect with yourself.

---
Meaningful Touches
There are things tangible and tactile we could attribute to the feel-good atmosphere — the leather and paper you shop and customise (touch), the ice cream desserts and coffee you partake of (taste). But it's perhaps the littler details, the not-so-tangible that make an impact in a more profound manner.
The interaction between warm lighting and a cool copper wall. The curves that softens the edges. The good energy emanating from gratitude-filled messages written by you. The sounds of the making of things in harmony with a curated soundtrack. Every detail has a purpose.
Come, let us walk you through all the meaningful touches that elevate your experience here.
---
Spatial Design
Designed by Dennis Cheok of Upstrs, the space brings new meaning to experiential retail, while keeping to our brand identities. A copper feature wall integrates the two brands into one seamless space. Earthy hues and tactile surfaces like the hand-grinded cement screed walls offer a warm welcome. The gentle lighting and a recessed ceiling simulating skylight evoke a sense of serenity. The ethereal beauty of the space is further enhanced with ericaceae branches reaching out to the skylight and shadows cast over airplants.

Suspended over the craftsman workstation is the DCW Editions Respiro Pendant Lamp with flayed edges resembling the open pages of a book, paying tribute to Bynd Artisan's heritage in book binding as well as our 3-open-books logo. A golden Rubn Lektor Desk lamp shines focus on our craftsmen at work.
Step into a gallery-inspired space where merchandise is showcased to tell a story. Or else they await your creation, your story to be told through them. Explore each shelf, each table at your own time, until the right gift finds you.
One only needs take a seat here to experience our true love of craftsmanship. Benches are co-designed by Sunday Folks and Shibui Furniture's Kim Choy, and handmade by Choy with locally harvested Angsana, with sugar-maple legs, and finished with Rubio Monocoat hardwax oil. A Bynd Artisan Nappa Leather hammock for your bag completes each piece in style. As we said, every detail matters — right down to the leather sleeve on the carafes.

---
Make Space for Gratitude
A beautiful day begins with beautiful thoughts. We're ardent advocates of practising gratitude. So much so that we've set up Gratitude spaces to inspire you to do the same—and have fun with it. Take a moment to reflect on what you're grateful for. Write it out on our Gratitude Poster designed by The Letter J Supply, or share it on social media with a selfie/wefie at the Gratitude Mirror to encourage friends, family and followers to join the gratitude movement.
---
Homage to Heritage
Tradition is the bedrock of our business. It is the root of our innovations and triumphs. Here at the new Experience Store, we pay homage to our heritage. Find the vintage Louis Schopper Paper Scale subtly encased in an alcove below the craftsman counter — this was used to determine the weight of paper in the old days. At the entrance, you can't miss the antique Letterpress Types Steel Cabinet, which was exactly where letterpress types (like those we use to personalise your leather products today) were stored. Let our craftsmen share with you our hidden gems and anecdotes when you visit. 


---
Bynd Artisan + Sunday Folks ION
Experience Store Exclusives

Placemats and "Note to Self" Coasters made from recycled food-pulp paper feature a few of the founders' favourite quotes and song lyrics — in print and calligraphy by The Letter J Supply — to uplift and bring joy. Customers are welcome to bring these reminders home, or purchase new ones as gifts in different colours. We also launched a limited-edition notebook with Sunday Folks — That Sunday Feeling Notebook — available exclusively at the Experience Store.
---
Sunday Folks' Desserts
We want your experience here to be one-of-a-kind. On the menu are seasonal artisanal desserts dreamed up by Sunday Folks exclusively for the ION Experience Store. Expect a beautiful series of gâteau crème glacée (petite ice cream entremets) and artisanal parfaits.

The Bynd Artisan + Sunday Folks ION Experience Store is located at ION Orchard #04-11. We look forward to welcoming you here to experience these meaningful touches for yourself.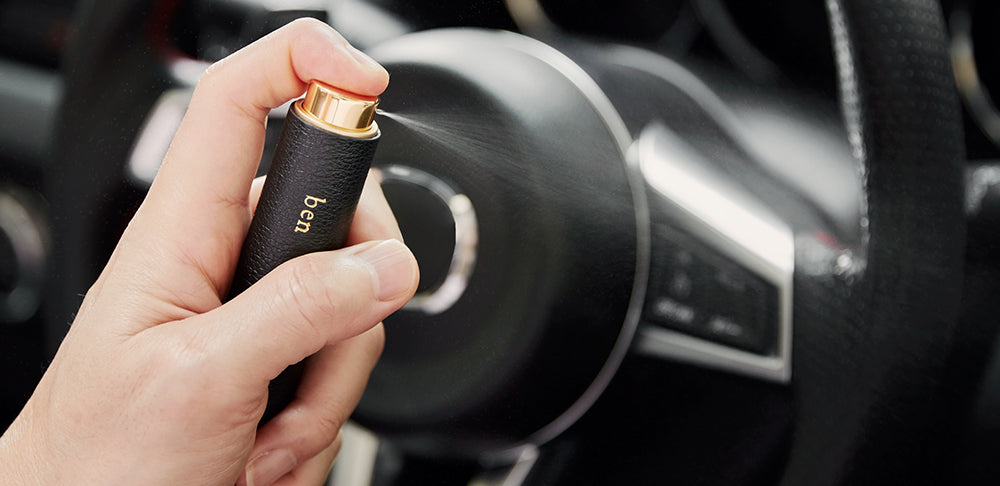 Crafting
We're thrilled to share with you the launch of our new Leather Immunity Guard Atomiser (LIGA), a disinfecting mist featuring the world's first Nano19 QI Formulation by SG Guard in a chic Bynd Arti...
Read more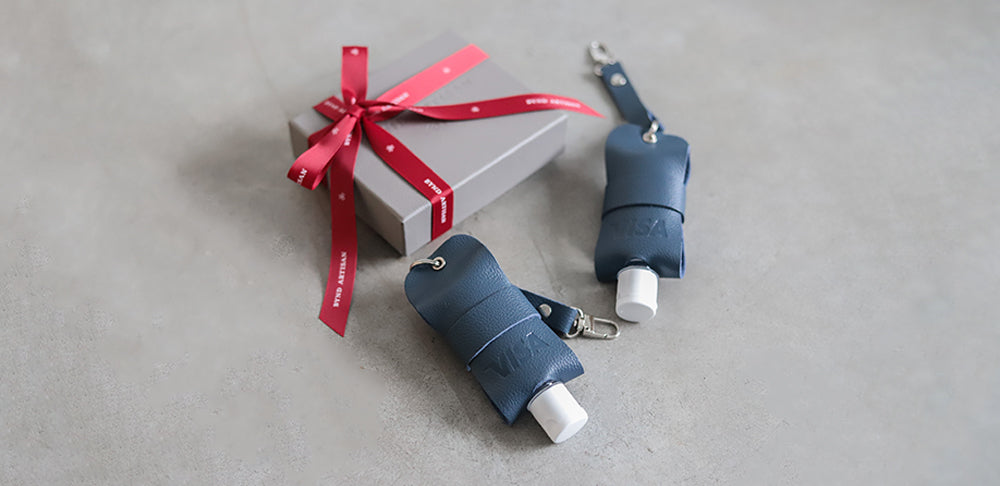 Crafting
It has been a while, but the wait is finally over. Travelling is a thing again. Bonjour! Guten Tag! Annyeonghaseyo! We never imagined we'd say this, but our three favourite words this season aren't...
Read more