Art Therapy
Instead of waiting for the storm to end in order to catch a rainbow, we could paint our own. Instead of waiting for the day when we can once again get away on a whim to Bali to feed the soul or to Italy to feast to our heart's content, we could create our own sanctuary.
With the
Bynd Artisan + Sunday Folks ION Experience Store
, we realised our vision of creating a space where one could check their to-do lists and worries at the door to press pause and reset. A space conducive for some mindful shopping, savouring a moment to be with one's self over a cup of coffee and a slice of cake, or immersing in the joy of making and doing while giving the mind a much-needed vacation.
We invited
Evonne Ng
, 
Tricia Ong
 and
Yina Goh
to the Bynd Artisan + Sunday Folks ION Experience Store for just such a retreat. Here, they joined us for the Leather Alphabet Sticker Painting Workshop with marquage artist
Cherin Sim
. What a treat it was for us, too, to witness our vision come to life as these ladies happily painted, explored their creativity, and caught up with one another. Here's a photo diary of that lovely day, and their thoughts on the experience.
"The last time I painted with Cherin Sim was in 2016! Five years later, not only have Bynd Artisan grown, they've also opened a new concept store with Sunday Folks at ION Orchard, presenting us with a whole new experience, and still supporting local artists. This workshop was a much-needed getaway for the mind, and I was just happy to get lost in banter with friends, great tea and desserts, and leather painting." — Evonne
"It's amazing what a day of R&R can do for your mental well-being in this fast-moving world. I took a day off to make some art at a Bynd Artisan X Cherin Sim workshop, and it was such an uplifting session for the soul and heart." — Tricia
"We had such a fun afternoon exploring our creativity. It felt good to be completely immersed and focused on creating our miniature art pieces! A big thank you to Cherin for the wonderful guidance, she made the leather-painting process so effortless and easy for inexperienced hands. I enjoyed myself tremendously and I'm so pleased with how my artwork turned out. Thank you Bynd Artisan and Cherin." — Yina
---
If you, too, would like to join us at one of our leather painting workshops with Cherin, you may sign up or register your interest
here
. Be sure to sign up for our newsletter if you haven't already to be the first know of our upcoming workshops.
You can also make your own marquage art in the comfort of your home with "CSXBA The Ultimate Marquage Box", an online exclusive.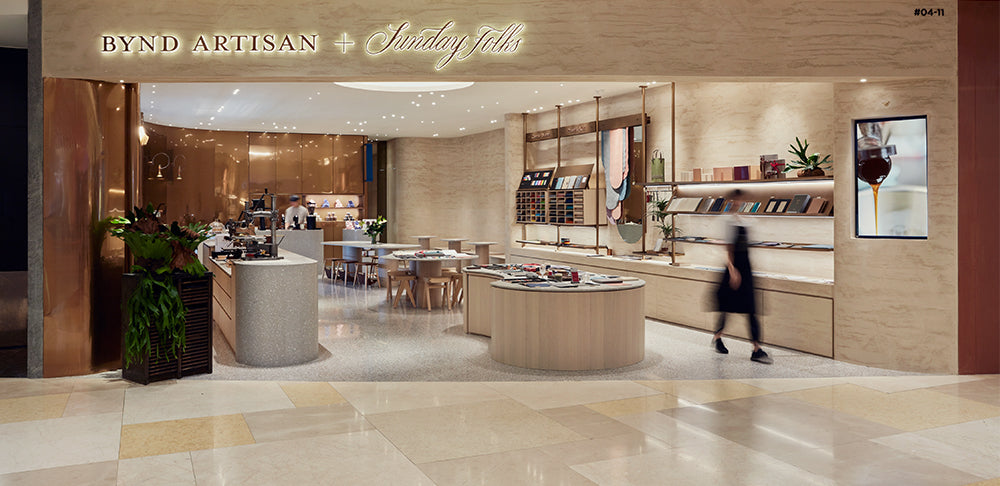 Collaboration
ION Experience StoreNow Open at ION Orchard, #04-11 The Bynd Artisan + Sunday Folks ION Experience Store is a dream sanctuary combining the best of retail and café culture as well as our shared ...
Read more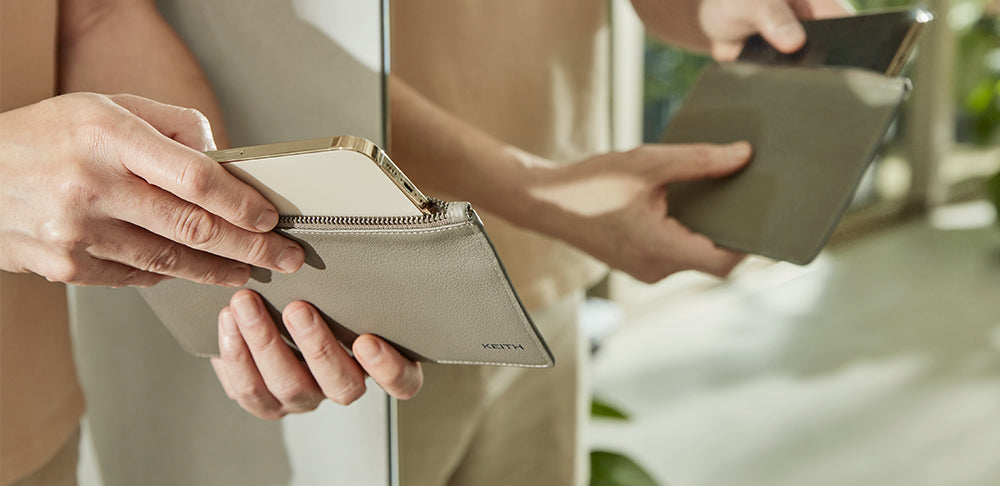 Crafting
Somewhere between brown and grey, between Summer's soirées and Winter's quietude, resides the colour Taupe. Taupe is an opportunity to slow down and enjoy the view. It's a deep breath of contentm...
Read more