Love In A Million Tiny Moments
Some love exist in grand gestures — a declaration in shiny things and sweet champagne, a thousand red roses and fireworks. Some love exist in little details — a look in the eyes that whispers "I understand", a gentle touch of hand that says "I'm here", an out-of-the-blue love letter in case you should forget "how much I still love and appreciate you".

By all means, go big on Valentine's Day to make it an affair to remember. But how wonderful it would be if your love continues to be in a million tiny moments long after February 14.
---
Gifts For Her
Fill her everyday things with your love.
May we suggest the Duo Pouch, Heart Bag Charm, Broad Card Holder, Circle Pouch, Zip Pouch S and Hygge Pouch
— all customisable with her initials or your special word.
Gifts For Him
Everything reminds him of you.
Practical and comforting, knowing you're never too far away with the Book Jacket NBR 3, Pencil Case, Leather Immunity Guard Atomiser, Duo Broad Card Holder, Hygge Wine Bag and Compact Wallet — all customisable with his initials or words of encouragement.
For Both Of You
If quality time is his/her love language, sign up for our Japanese Bookbinding workshop to experience something new in each other and yourself. The workshop teaches the techniques of basic Japanese bookbinding, where you will be guided through the process of threading the shape of a heart on the book with your choice of raw materials.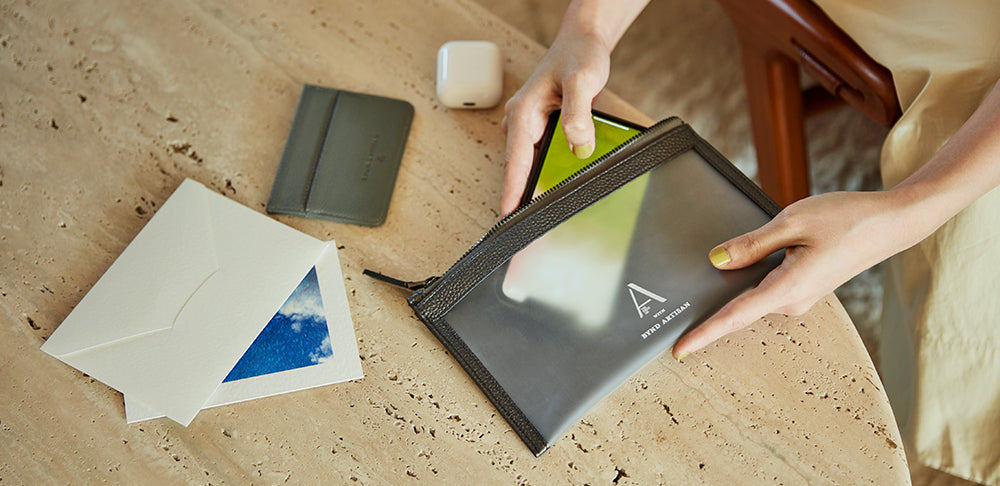 Collaboration
An A Magazine X Bynd Artisan collaboration Through this time of uncertainty, we've learned to slow down and take stock of where we are now and where we want to be in life. We want to live more pur...
Read more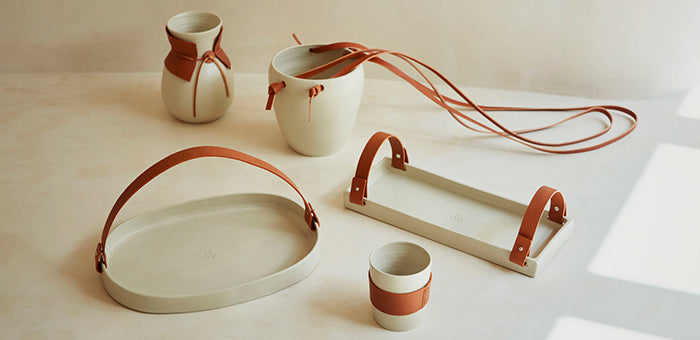 Collaboration
Bring Harmony & Beauty Home with the "Dwell" Collection of handmade ceramic-and-leather homeware by Bynd Artisan and ves.studio. To dwell (verb) is to stay in a particular place or state. A dw...
Read more