艺术家A5是为城市素描和城市居民精心设计的,是记录自由手绘的完美素描本 - 无论是人物、城市景观还是你的日常通勤。探索各种艺术技巧,如木炭、石墨、油画棒、蜡笔或亚克力等,内页有纹理。


A5尺寸:139毫米(宽) x 203毫米(高)
自然纹理的人造皮革封面
部分缝制,配以同色织物加固的书脊 - 可平放
96页的200克每平方米,20%棉含量的水彩画纸
粗糙纹理的纸张表面适合于以下技术。木炭、粉笔、石墨、铅笔、粉彩、油画棒、蜡笔、红粉笔、亚克力、拼贴画、油画、马克笔、喷雾、蛋彩画
有黑色、棕色、红色、深蓝色、绿松石色、灰色、灰褐色、粉红色、紫色、蓝绿色等颜色可供选择
Experience our craftsmen's fine workmanship which has evolved over decades as they continue to learn new skills and technology while preserving and staying true to the tradition of their craft.
Our leather products are handcrafted using Europe-sourced natural-grained cowhide with attention to the finest detail, giving them a soft and luxurious feel. Add a name personalisation for your item to stand out even more.
Customer Reviews
Write a Review
Ask a Question
03/03/2023
Chia C.

Singapore
Review of Artist A5
It was a very pleasant experience at bynd artisan. The sales lady at Holland Village was attentive and patient with our queries and requests including the hotstamping. We were happy with our personalised purchases.
01/18/2023
Sara F.

Singapore
Perfect product
I really love the carnet. The sheet are thick enough to draw or use watercolor on it. It is personalised and a really beautiful object.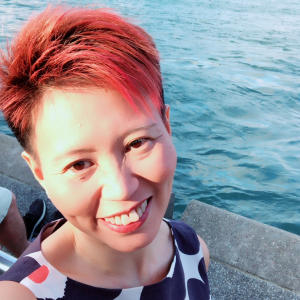 JL
11/20/2022
Janet L.

Singapore
Beautiful gift for artists
Good size. Great color options. The personalisation of name/ initials makes it extra special
10/13/2022
Veronica G.

Singapore
Artist A5 Book
Bought this as a gift for a young artist & he loved it. Bynd Artisan is my usual go-to for gifts as I like that the gifts can be personalised and the service has always been great!
02/20/2022
Zhe Z.

Singapore
Awesome product!!
I bought a Artist A5 with the customised leather sleeve and I've been using it daily. Really love it and have been bring it wherever I go.