Travel Essentials
Ready To Fly
Travelling is making a comeback, and it's filling our days and conversations with a sense of exuberance and freedom. Finally, the choice to go or to stay is ours again. ​

The trip that you have been planning in your head — the solo Balinese retreat for the soul; reuniting with family and friends on the other side of the world; celebrating your birthday in Paris, taking the family on a ski trip, a romantic vacation away from the kids, going to a concert in Vegas — is now (or soon to be) a boarding pass in your hand. And with it, a new appreciation and gratitude for what is possible once more.
Part of the fun of going on a holiday, in case you've forgotten, is planning your holiday style. It's time to give your travel essentials a little sprucing up.

Here, we've prepared a checklist so you don't have to: Leather Passport Cover, Luggage Tag, Jewellery Roll for your roster of accessories, Phone Sling, Traveller Sleeve, Currency Wallet, Leather Bifold, Zip Pouch, and more. Bon voyage!
Gifting
Sling It On The wait is over. The Phone Sling — all three colours, Caramel, Rose and Sage — is back in stock just in time for Spring. That's not all. It is now also available in black for all occ...
阅读更多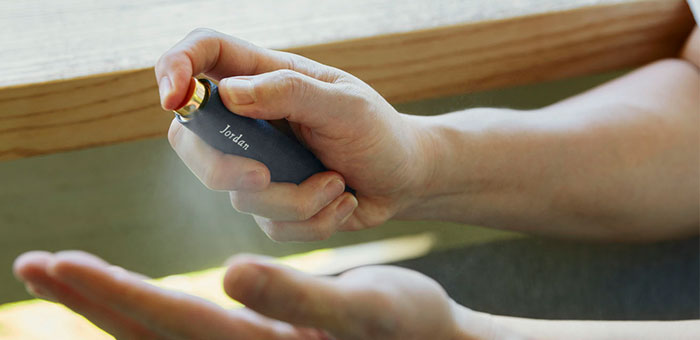 Gifting
Add More Colours Last year, we launched the Leather Immunity Guard Atomiser (LIGA) to offer you and your loved ones protection and peace of mind all day, everywhere. The non-toxic, scent-and-alcoh...
阅读更多