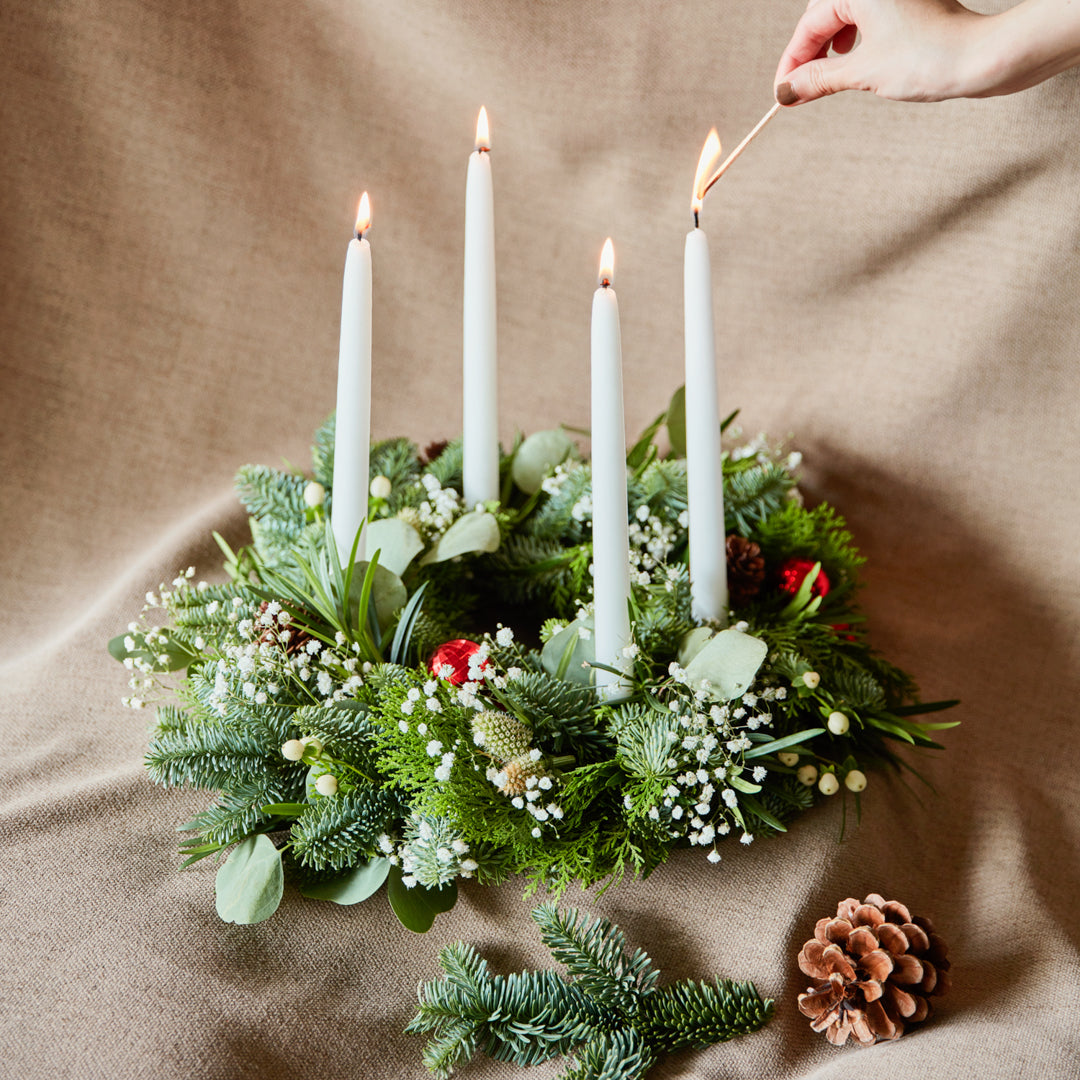 Modern Advent Wreath Workshop
Held in collaboration with Sparrow Studio Flowers, learn how to craft an Advent wreath using evergreen foliage and seasonal elements, and shed light on its history and tradition. Your festive wreath will last until Christmas as it dries nicely, making it a perfect addition on the dinner table as you gather around with good food and merry conversation this festive season.

*The diameter of the wreath is approximately 35cm.

Duration: 3.5-hour workshop
No prior experience is required. Recommended for ages 16 and above.

About The Instructor


Sparrow Studio is a floral design studio specialising in premium bespoke floral arrangements inspired by romance and unique experiences for the floral enthusiast.

When it comes to floral arrangements, be it modern, luxe or romantic, Sparrow Studio endeavours to influence the mood and bring delight with every arrangement for each recipient.

At the heart of each workshop, Sparrow Studio works to create a supportive and inspiring environment where people can slow down, be truly present and discover the joy of working with their hands in each floral experience.

-

Kindly note that rescheduling of workshop is only allowed up to 3 days before commencement of the workshop. Please note that rescheduling may only be performed once, and exchange/refund is strictly not allowed at any point. We will not be extending the option of rescheduling to participants who did not inform us of no show prior to start of session. No-show participants are able to collect their workshop materials from the Atelier.
选择选项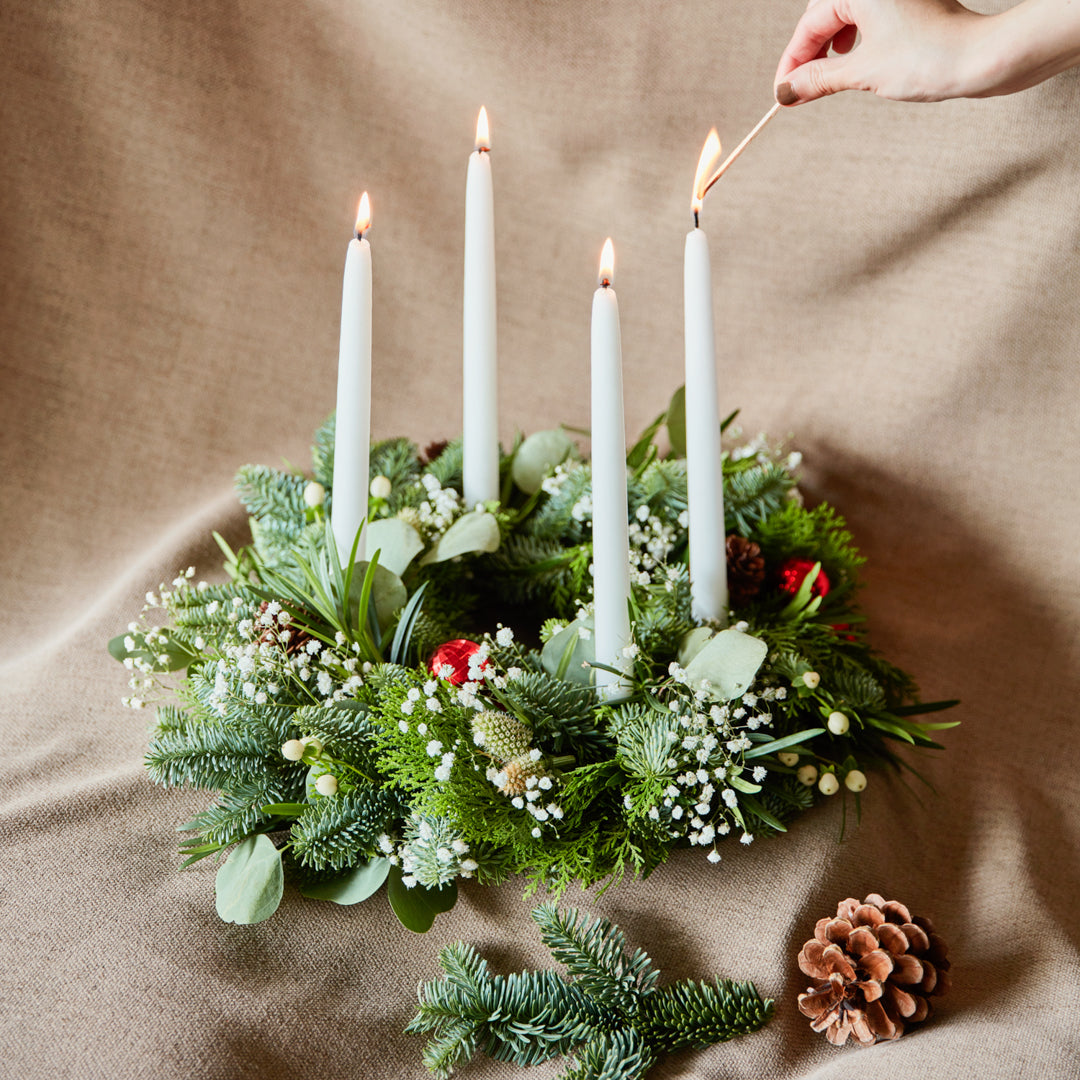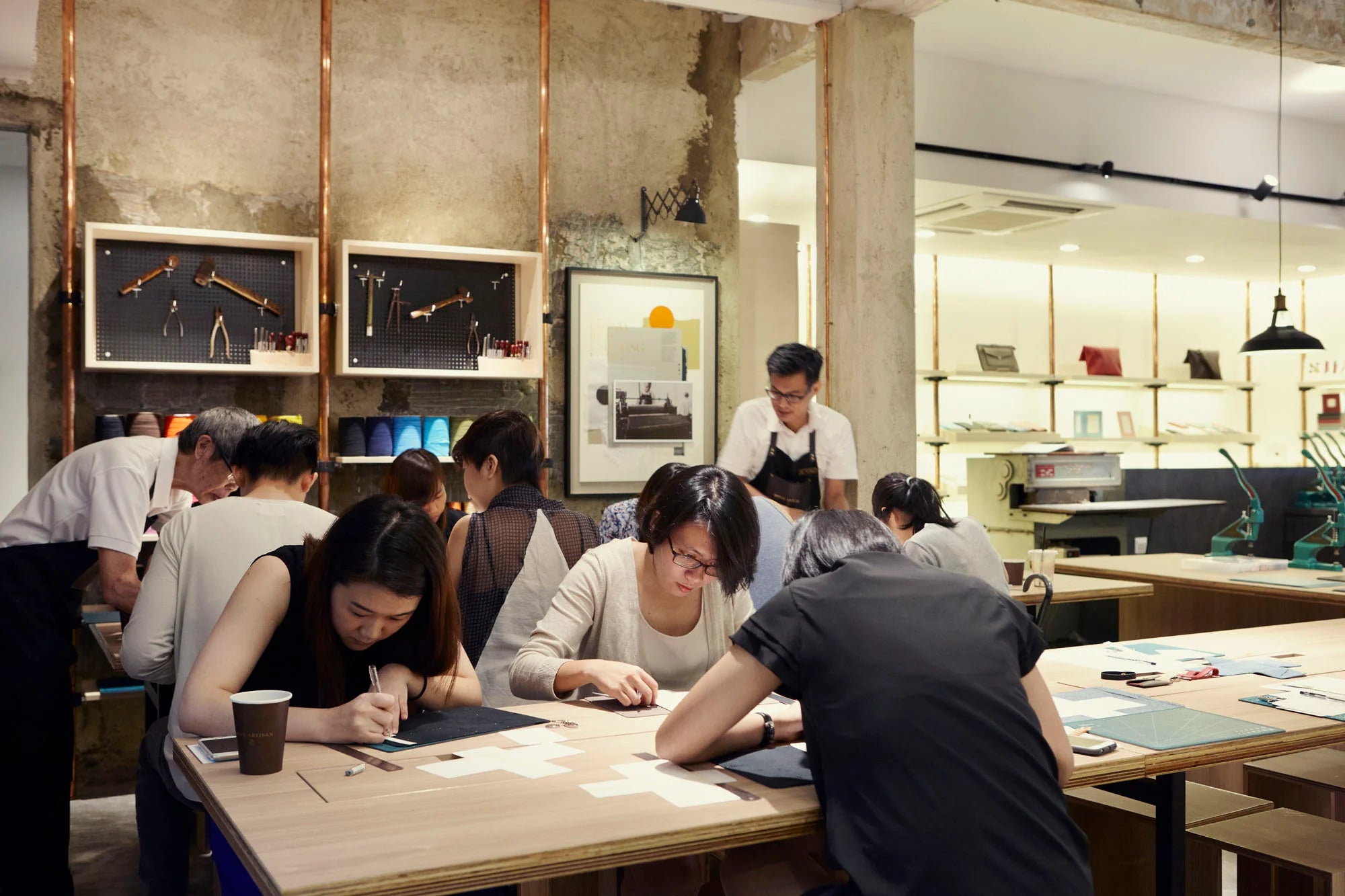 As a repository of traditional skill set, we share our bookbinding and leather-craft expertise with hobbyists, aspiring craftsmen and anyone who's curious.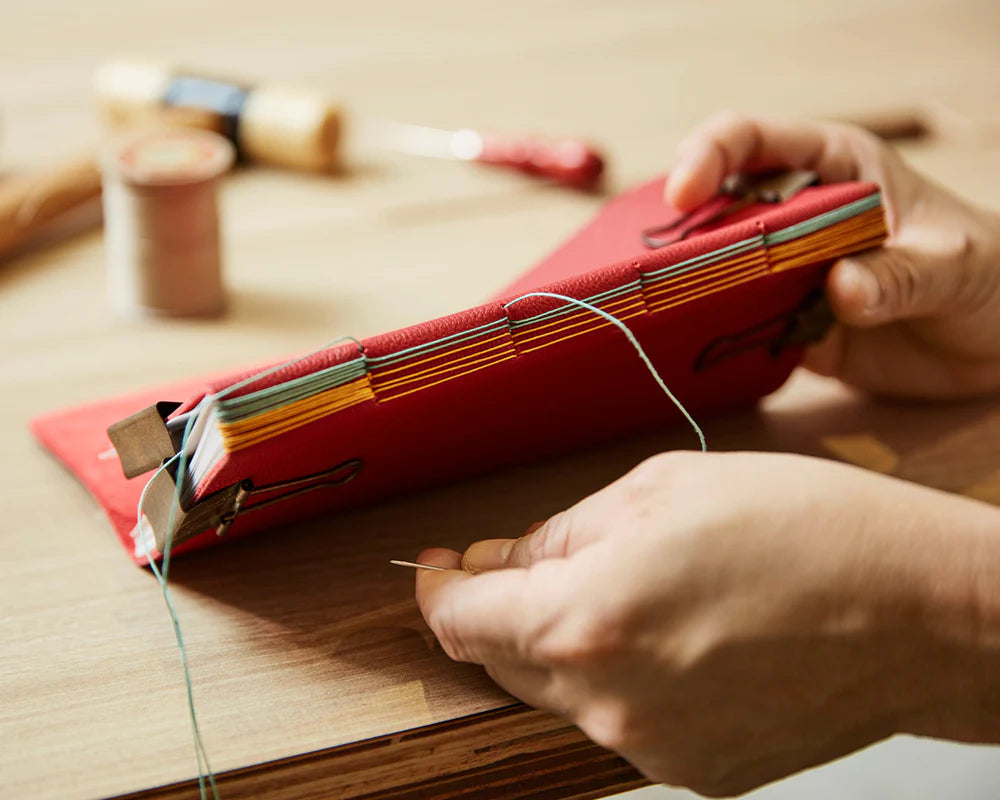 Through Bynd Artisan workshops, learn something new under the guidance of our craftsmen and creative collaborators. Experience the joy of crafting objects such as an AirPods case and fashion accessories using upcycled materials, as well as the intricacies of hand stitching different sections of paper together.