Mama — she's the first word you ever spoke. When you fell — you were one and learning to walk; seven and learning to ride a bike; 22 and learning about rejection — she was there each time to catch you and get you back on your feet. When you had your heart broken, she brought you ice cream, watched Grey's Anatomy all night and cried together. It was your first performance, she sprang out of her seat at the end, applauded and yelled "Bravo!" You were mortified and proud at the same time. You've become a mother, but to her you'll always be her baby. She still calls you to remind you to have lunch. You're 42.

They've been there for countless moments in our lives, big and small, good and bad. For being our role model, cheerleader and our rock, we want to say "thank you!" and "we love you!"
​On May 9, we'll be celebrating all mothers and mother figures. Gifts are great, but nothing is more precious than your time and company. So make a date—and new memories—with mum as you spend an afternoon together making floral bouquets and earrings at these Mother's Day workshops.
---
Floral Workshop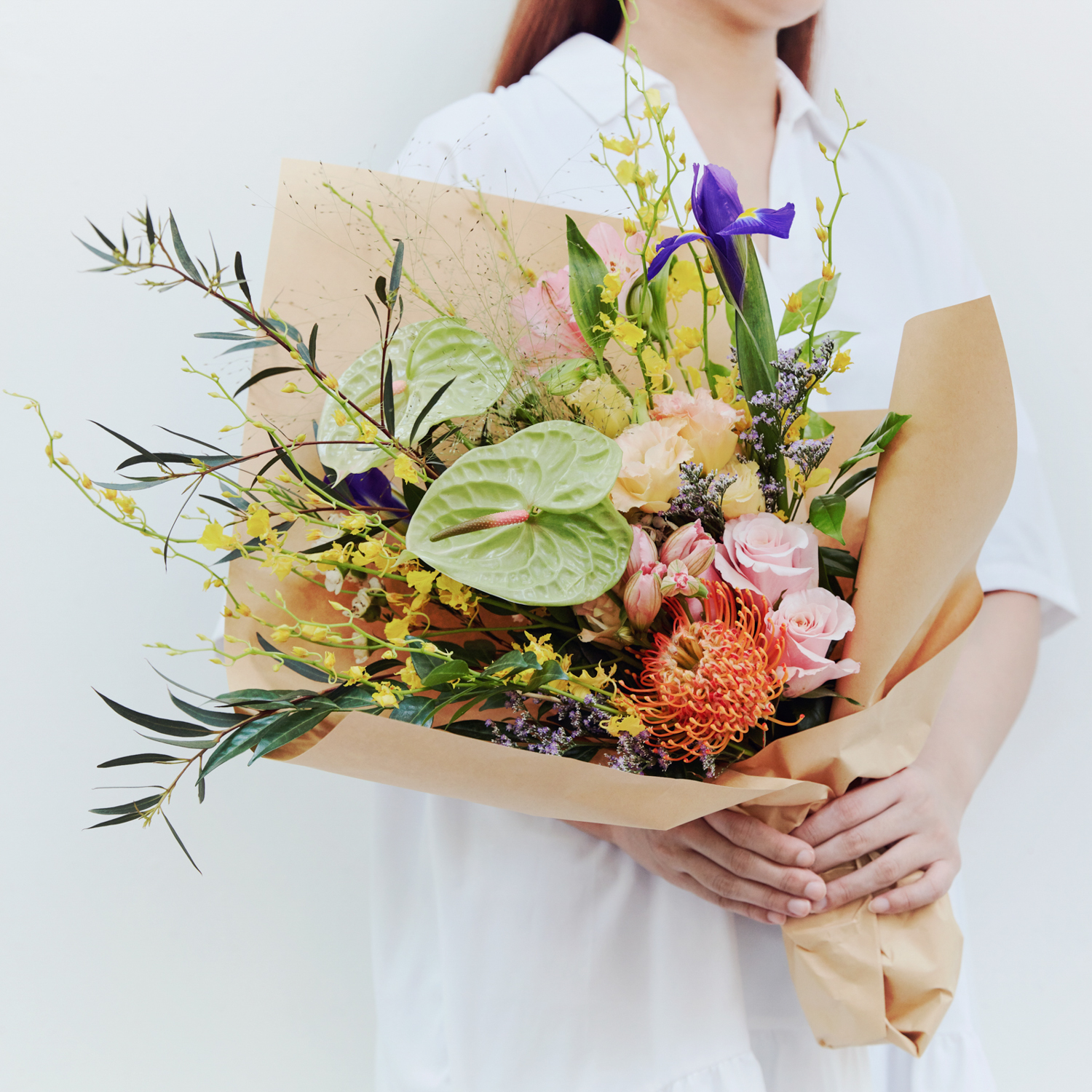 Option 1: Floral Jamming
Explore your creativity in a relaxing floral-jamming session. Select your favourite blooms at the flower bar and learn to create your own bouquet, which you'll get to take home. Participants will also be introduced to the floral materials used in the session.


Option 2: Petite Vase Arrangement
Learn to arrange flowers in a vase for your home. This class includes a basic introduction to floral care and a demonstration. Participants will begin by processing their flowers before creating their own unique arrangement with guidance.


---
Earring-crafting Workshop
Option 1: Floral Jamming
Buying mum a piece of jewellery is nice. But making her one is even nicer. In this earring-crafting workshop, you will learn to handmake two different designs with leather offcuts, 925 Silver and 18K gold parts. Each pair of earrings comes with a dustbag for gifting and safekeeping.